Fully licensed and insured
Safer & more effective pest control products
Family owned and operated
Sick of the misery of unwanted pests? Want a safe and fast solution that really works? Call Dependable Pest Control.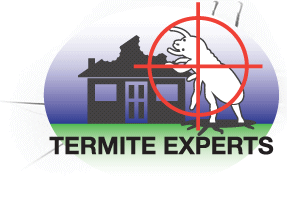 Unwanted pests can be a source of stress and unhappiness. At Dependable Pest Control, we understand what you're going through. We have the expert knowledge and 30 years' experience of ridding properties of uninvited visitors including rodents, cockroaches, spiders and insects. We are also experts in termite control and can provide a comprehensive termite treatment, as well as helping to protect you against them in the future.
Why Choose Dependable Pest Control?
We are a licensed and insured pest control company. We are also accredited members of the Australian Pest Control Association. We provide pest control services to both residential and commercial properties and have extensive experience with the different challenges faced by both when a pest infestation takes hold. This allows us to provide you with the most appropriate solutions for you and the type of property you have called us to. All of our expert technicians are fully qualified and highly experienced. We will initially carry out a thorough inspection of your property, allowing us to establish the extent of the problem and provide you with solutions that really work and last as long as possible. We use the safest and most effective pest control products for the type of pest, taking into account whether the problem is inside or outside your property. Our initial quotation is FREE, with no obligation on your part to go ahead.
The Areas We Serve
Based in Sydney, we cover all areas of the city and the greater metropolitan area, including the entire Sutherland Shire region, St George, Canterbury and Inner West. We have been ridding both domestic and business customers of nuisance pests in these areas for 30 years, and we have testimonials from many previous satisfied customers to prove our expertise. Our experience in this area has given us a great understanding of the local area and the climate, so we understand all the pest problems you are likely to face. This allows us to act quickly in providing the most effective and long-lasting solutions.
Dependable Pest Control have been looking after our house for 10 years. Nothing is too hard for Dean and he is always willing to help where possible. I would recommend Dependable Pest Control to others for a 'bug-free' home.

Sandra and Mark Chapman, Oyster Bay
Why Fast Action Matters
The earlier a pest problem is diagnosed and treated, the more effective it will be. This is because the more widespread an infestation becomes, it will require more complex and costly control and extermination procedures. Also, stronger defences will be needed to prevent the pests from returning. Acting quickly can save you a lot of unwanted stress and expense in the future. Here at Dependable Pest Control, we are happy to perform a pest inspection for you at the first sign of a problem. This enables us to treat it before it gets out of hand. This is one of the many ways in which we put our customers first, by acting quickly to save you money in the future. Our pest control solutions are as quick, clean and effective as possible. They are tailored to your property and the scale of the problem, giving you the best chance of staying pest-free. Our friendly, knowledgeable specialists can also offer advice on preventative measures you can take to make sure the pests do not return. We understand the different types of common pests in the area and know how best to keep them away. This will help you to protect yourself and your family, by making sure your home does not continue to attract pests.
What to do if you have pests
If your residential or commercial property is currently seeing more than its fair share of termites, rodents, cockroaches, spiders or insects, we can help you out. Call Dependable Pest Control today on 02 9589 1540 for a FREE, no-obligation quote. Dependable Pest Control can free you from the misery of unwanted pests!